The Craft Potters Association e-Bulletin
Never miss an application deadline with our regular updates on the world of ceramics straight to your inbox
The CPA e-Bulletin is becoming an increasingly valued and exciting component of CPA membership. Going out to over 1,000 members across the UK and abroad, it's an important way for the CPA to communicate with our members. From updates on new exhibitions, to announcements from the CPA council, if you're a current member and we have your email you can expect to enjoy regular email updates from us.
We're now also looking to build on the popularity of our e-Bulletin by getting you involved. Contribute your stories, news and updates to other members. Read below to find out more.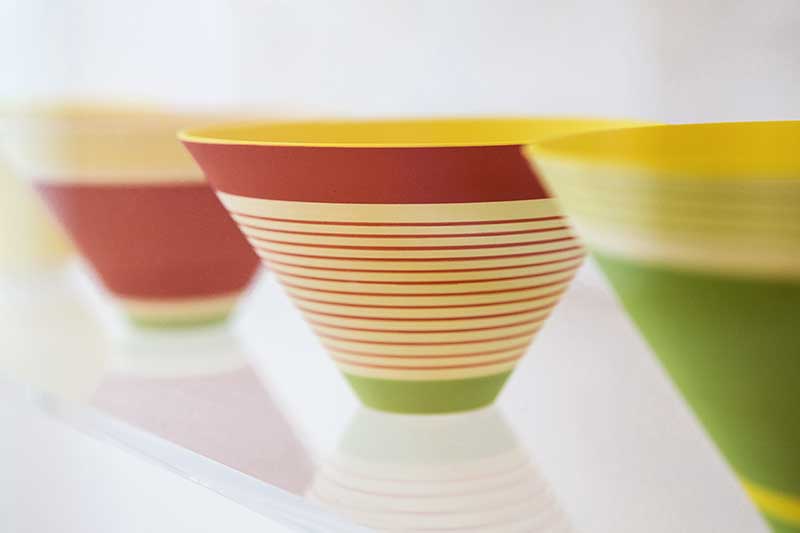 What to expect on our e-Bulletins
Important updates on CPA activities
Updates on new competitions and deadlines
News on current and upcoming ceramics events
Announcements on new issues of CPA News and Ceramic Review
Exhibition updates from the Contemporary Ceramics Centre
Letters from the Chairman and CPA Council
News from our members and their activities
Only available to read as a current CPA member
Image (left): Sara Moorhouse
How to get involved
Have something you'd like to share with the CPA community? Send an email to both dominichead@ceramicreview.com and office@ceramicreview.com entitled 'Contribute to CPA e-Bulletin'.
Make sure you include a clear image and any details and wording you'd like us to include. Also make sure there's a link to a web or social media page.
Please note you have to be a current member of the CPA to contribute content to the CPA e-Bulletin, and that we only feature news that we feel is of interest to the CPA community at large.
Image (right): Barry Steadman
Not a member of the CPA yet?
Click the button below to start your membership for just £30 a year!