The CPA Governing Council
The CPA's governing body has up to nine Selected and Fellow member councilors, who are proposed and voted for by the membership to serve for a term of three years. The honorary officers of Chair, Vice chair, Treasurer and Secretary are appointed by Council to serve for one year at the first meeting after the AGM. Occasionally Council may co-opt members from outside the membership, who might bring in specific expertise.
The Associate membership is represented on Council by a non voting councilor. Council is responsible for the selection of new members, and for all the activities of the association and it's companies through their respective sub committees and boards. Council is also supported by the Members and Associates Advisory Committee(MAAC), which organises lectures, studio visits, workshops and other activities. MAAC is mainly composed of volunteer Associate members.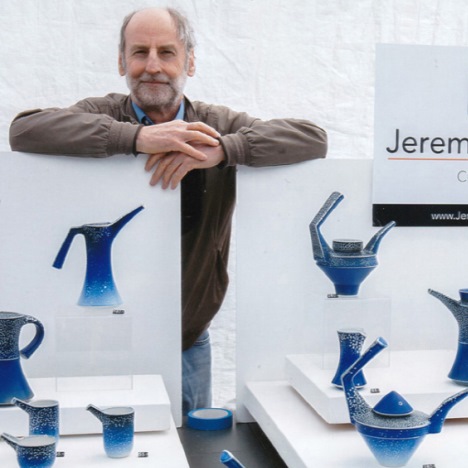 Jeremy Nichols
Chair of the CPA Council
Following a degree in Aeronautical Engineering in the 1970s, and a subsequent career in Social Work, Jeremy trained on the University of Westminster's Workshop Ceramics course at Harrow, graduating in 1998.
He now makes saltglazed domestic ceramics, with a particular interest in teapots, at his studio in Hertfordshire and exhibits widely in both the UK and mainland Europe. See examples of Jeremy's work: www.jeremynichols.co.uk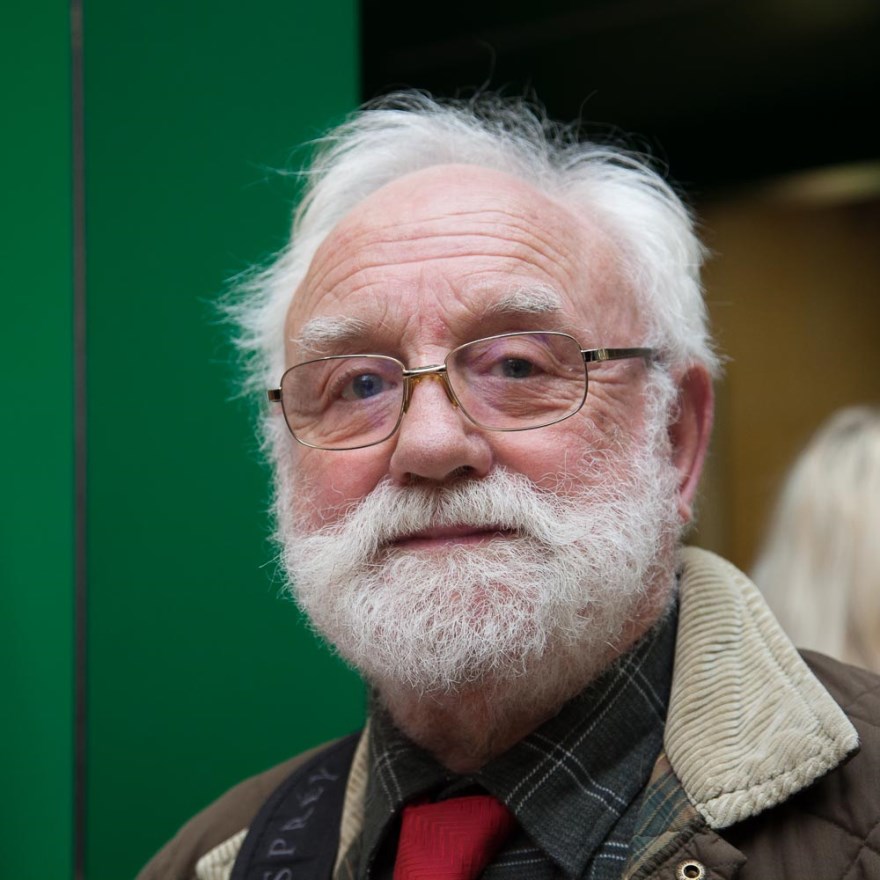 Michael Jones
Vice Chair of the CPA
Michael is the Vice Chair of the CPA Council and the Chair of the Members Committee, representing Associate members and acting as a regional advisor through his extensive network of potters and galleries across the UK.
Nigel Lambert
Membership Secretary of the CPA
Since my days as a student in Cornwall I've had a longstanding interest in Earthenware, from the majestic thrown and slipped chargers of Thomas Toft, to the soft warmth of Southern European cookware. Although rooted in English traditions I believe in making pots that have relevance to our lives today
Nigel's work is held in many public and private collections. He has exhibited widely in England, Europe and Australia and was elected a fellow of the Craft Potters Association in 1990. He was elected to the council of the CPA in 2013.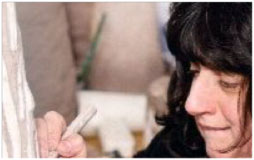 Jenny Alexander
Treasurer of the CPA
Jenny is the Treasurer of the Craft Potters Association and is a chartered accountant. She is also ceramics and pottery enthusiast and makes pots in her spare time.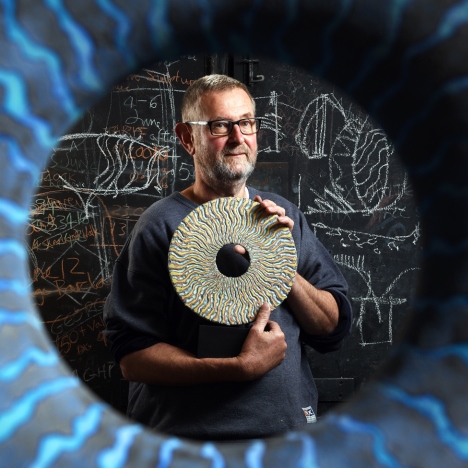 Peter Beard
Council member
Peter studied a degree in industrial design and furniture design at Ravensbourne College of Art. Later he helped set up a pottery workshop in Scotland making thrown domestic stoneware. Peter opened his first studio in Kent in 1975, making sculptural pieces. He currently lives and works Leamington Spa. See examples of Peters work: www.peterbeard.co.uk
Kochevet Bendavid
Council member
Following a BA in History of Art and English Literature, Kochevet studied ceramics at Harrow College, and the Royal College of Art. Initially producing traditional tableware, she now creates specialised serving dishes and her work is exhibited across the UK. Kochevet teaches ceramics in adult and higher education and has published articles about ceramics. See examples of Kochevet's work: www.kochevetceramics.co.uk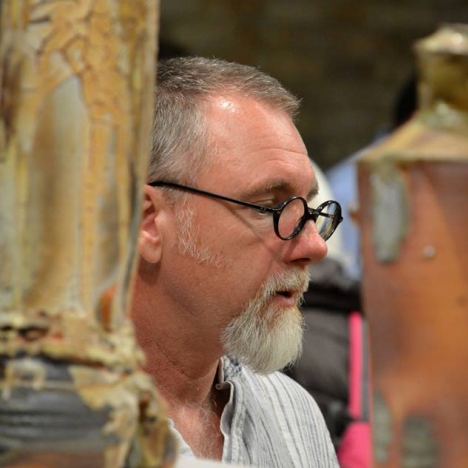 Benedict Brierley
Council member
Ben's work is wheel thrown, hand built, and assembled using stoneware and porcelain clays. Once assembly is complete, still soft forms are decorated with slips and engobes, and may have wood ash and or shino glazes applied. Pieces are placed and fired to 1400°C in a wood fired anagama cross draft kiln for three to four days. Some pieces may have multiple firings until the desired qualities are achieved. His workshop is situated within Loughborough University School of the Arts. https://www.benbrierley-woodfiredceramics.co.uk/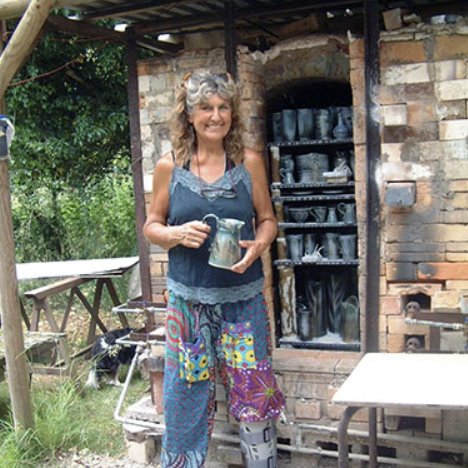 Margaret Gardiner
Council member
Margaret trained at Harrow 1974-76 and then was one of the first  participants in Dartington Pottery Training Workshop under Peter Starkey. She sold extensively in England and America, set up a salt firing workshop in Bishop's Stortford in 1982 then family commitments curtailed full time involvement until 2001. Since then she has exhibited and sold her work widely throughout the UK and Europe and has a strong involvement with Anglian Potters. See examples of Margaret's work: www.maggygardiner.com
Anna Lambert
Council member
Anna makes hand built earthenware ceramics. After studying at Bath Academy of Art (Corsham) she set up her first studio in Gloucestershire in 1980.
She now shares a studio near Skipton, North Yorkshire with her artist husband and teaches part-time on the MA Ceramics course at UcLan. Examples of her work can be seen here: www.junctionworkshop.co.uk/anna-lambert.
Carolyn Genders
Council member
As a Fellow of the CPA for over 25 years and with a professional career as a ceramist of more than 35 years I have the clarity of vision that comes from successful self-employment. This means I am focussed and able to identify salient points. I am forthright and have a deep understanding and loyalty to the aims and intentions of the CPA.
Lara Scobie
Council member
I have been making ceramics since graduating from Camberwell College of Arts and Crafts 28 years ago. In this time, I also taught ceramics and design at Duncan of Jordanstone, Dundee, where I have developed a broad experience of ceramics and the principles of design and expression. Through my teaching, I was involved with many aspects of student engagement and guidance that included facilitating interdisciplinary projects, curating and designing exhibitions and sitting on various committees as a member of academic staff. I have exhibited widely and have given many workshops and presentations about my work and the work of students.