Fellow Member of the Craft Potters Association, Jack Doherty is currently displaying brand new work at the Contemporary Ceramics Centre until 28th October. We caught up with Jack this week to get some more further insight into his work and processes, and to see what the future has in store for this remarkable potter.
Hi Jack, can you tell us about the inspiration behind your work and from where you draw your ideas?
All of my pots have their origin in the living spaces of home. Sometimes they have been made to perform a specific function, sometimes to fit a particular space. They often spend time there before being sent on to make their way in the wider world. I am intrigued and inspired by the potency of archetypal vessel forms. Anonymous and uncomplicated pots from pre-history which have been used for storing, cooking and keeping people safe through winters by providing protection in the everyday world can also function in other ways. Clay vessels made in a contemporary context can link people through history.
As many of our functional needs have changed what remains is the physicality of form and the detail of surface which we can experience in daily life. As guardians of emotion and connectors with the spiritual, I want my pots to inhabit our domestic spaces in the light, shadow and darkness with qualities that neither painting or abstract sculpture can.
Could you explain the making process behind your vessels?
The technical side of my work has focused on using soda firing and the space within the kiln as a creative element in my making process to develop a new palette of colour and surface texture closely integrated with the form. My work is made using one clay, one colouring mineral and a single firing with sodium bicarbonate.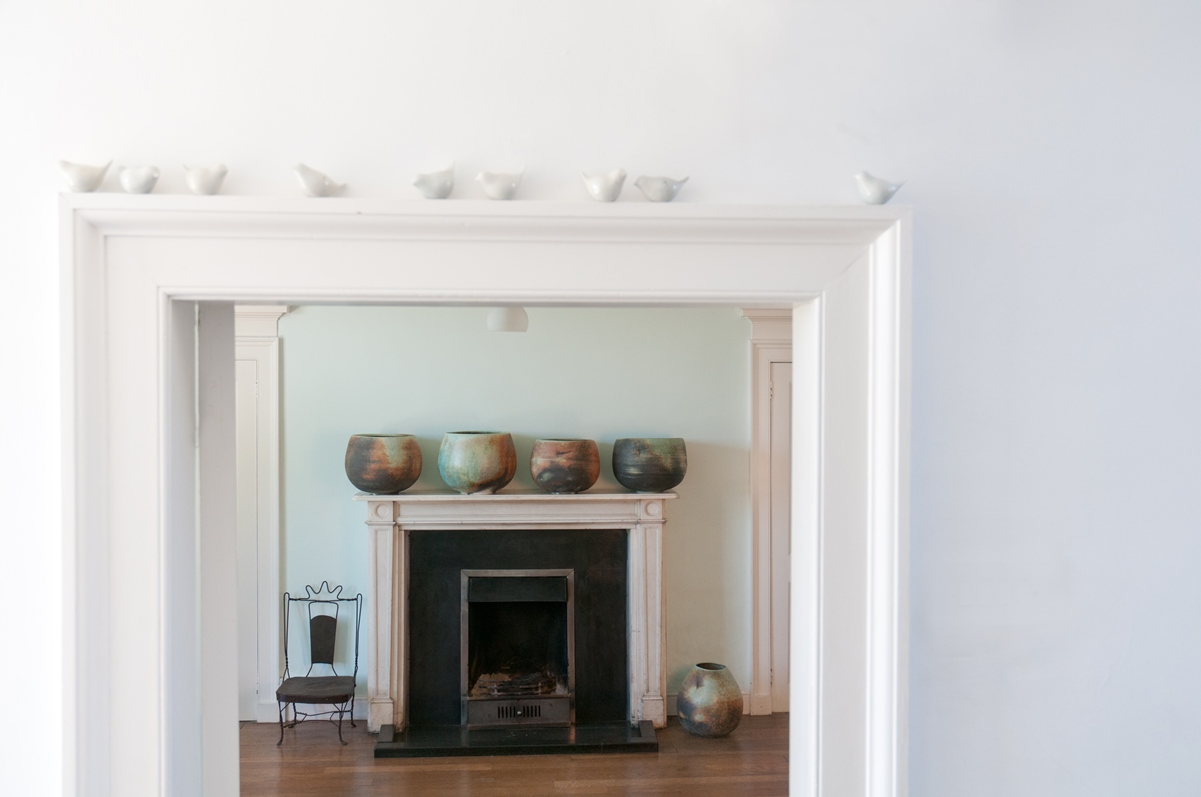 Over the years the process has become simpler and more refined in the belief that stripping away the unnecessary can produce work with complexity and depth. I use porcelain, not for translucency or any of its refined qualities but because it reflects light in special way. I only use copper as a colouring material and love the range of colour it can produce from a range of firing atmospheres. My soda kiln is both a practical tool and the subject of an intimate relationship. My single firing has become a finely tuned process, delicately balanced between science and art and between success and failure.
In her article "Troubled Light" Ceramic Review 261, Dr Eleanor Flegg writes, "He knows his kiln; they have been together for a long time. He plays the kiln for hours, stifling it until the flame darkens, then flooding it with air, and all the time he is teasing the copper from his pots. She is his element, the source of colour in his work, but flirty, never settling, always wanting something else."
What does the future look like and do you have any upcoming projects?
The past twelve months have been a whirlwind. I had a wonderful artist residency at the Mashiko Ceramics Museum. I used the local clays and glazes and fired the new wood kiln. It was a great privilege to learn to make Oribe pots with Ken Matsuzaki. During my time in Japan I learned that I had been awarded the Janet Mansfield Memorial Award, given on this occasion for work with salt and soda glaze. This lead to an extraordinary residency at Fuping in China with a solo exhibition in Xian. This involved building and firing a new kiln using Chinese materials and systems all in a timescale of little over a month.
I took part in Art Fair Toyko, Ceramic Art London and had a solo exhibition at the Yingge Ceramics Museum in Taiwan. For the first time I have been looking forward to the winter and a quieter time to reflect on these unique experiences. Already there are evolving ideas about new forms and surfaces, and work with different clays.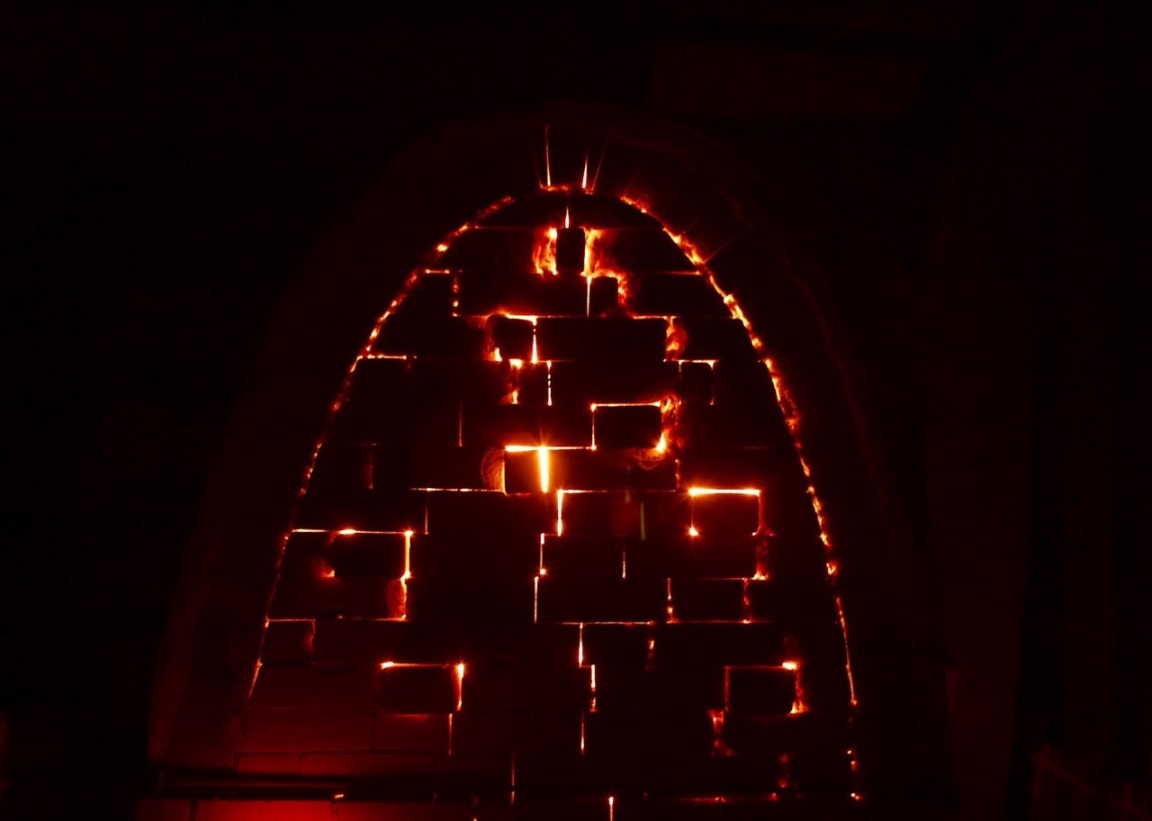 Jack Doherty: Living Space can be seen at the Contemporary Ceramics Centre, London, until the 28th October 2017. To visit the Contemporary Ceramics Centre website click the button below.