Craft Potters Association Management Team
The Craft Potters Association head office, Ceramic Review Publishing and Contemporary Ceramics Centre are located at 63 Great Russell Street in London's Bloomsbury area, just opposite the British Museum.
Toby Brundin
Business Manager, Craft Potters Association
Marta Donaghey
Gallery Manager, Contemporary Ceramics Centre
Marta is the Contemporary Ceramic Centre's head curator and gallery manager; she joined the company in 1981. Her responsibilities include research, acquisitions, and installation of a wide range of ceramic work and managing the Centre's collection as well as issues of conservation. Marta manages the rotating installation of the members shop and schedules the gallery exhibitions. Last year she programmed Mo Jupp and this year Walter Keeler and Monika Debus. Photo by Layton Thompson.
Molly Davies
Finance and Administration Manager
Molly joined the company in 2002. Her responsibilities include the day to day financial management of our three companies and one charity. She has responsibility for all areas related to finance and accounting, human resources, administration, and facilities. She works closely with the Director and Council and is the lead staff on the Audit Committee. Molly's financial career has included both profit and non-profit business.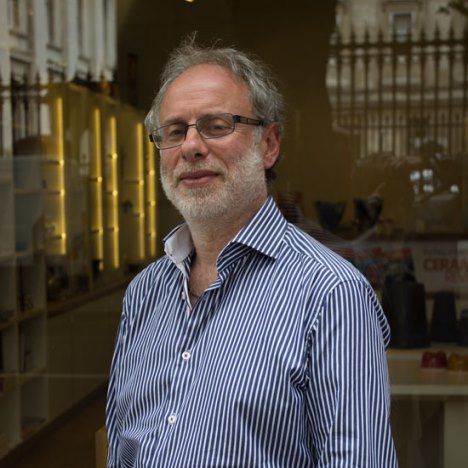 Laurence Stein
Advertisement Manager, Ceramic Review magazine
Malory Tate
Memberships and Subscriptions Manager, Craft Potters Association
Karen Bray
Editor, Ceramic Review
Karen Bray has worked in publishing for the past 20 years. With a background in glossy homes and interiors magazines and as Editor of both Heritage Today, the magazine for members of English Heritage and Period Homes & Interiors, she has gained extensive experience of producing top quality magazines for a wide-ranging audience.