Mentoring
The Craft Potters Association in partnership with Adopt a Potter is delighted to have launched an exciting, new mentoring programme!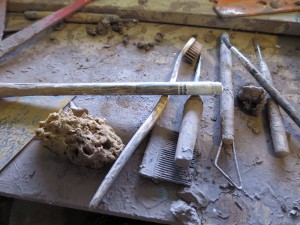 The aim of the mentoring programme is to serve the needs of CPA Associate Members who are new or emerging studio ceramic artists with up to three years in practice. It will provide professional and creative support up to eight mentees in the first instance.
There is a network of CPA mentors across the country with an exceptional  range of experience and skills.
This programme has been made possible by the generous support of the Headley Trust.
Applications are  now closed for this year, but if you're interested in finding out more about our education programmes please email Jo Aylmer at education@ceramicreview.com