CPA Members and Associates Advisory Committee
excellence in British studio ceramics
The CPA Members & Associates Advisory Committee (MAAC)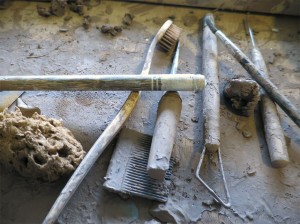 Formed nearly 25 years ago The CPA Members & Associates Advisory Committee ( MAAC) is a sub committee of the CPA Council and is responsible for organising a number of Ceramics Themed Events for CPA members and friends.
In this time we have arranged many visits to the studios / workshops of craft potters in the U.K., France, Holland & Germany; visits to museums and galleries for talks and handling sessions, and talks and demonstrations by well known practicing potters. All these events are aimed at increasing people's knowledge and enjoyment of pottery and ceramics.
Another important activity is that we organise an Associate Members' Group Stand at various Ceramics Fairs, this gives emerging makers an opportunity to exhibit and sell their work in an environment where they gain experience by meeting customers and other potters.